Warewashing Audits for Compliance and Quality Control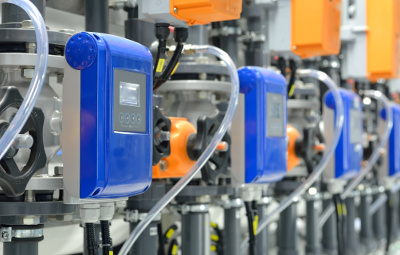 When doing audits or inspections for warewash service calls, it is possible to speed up documentation of the service using electronic inspection software. VEKTR® allows you to use mobile devices to do those audits and complete those checklists. After doing the audits you would synchronize the results to the web, where an automatic follow-up notification would be sent out as needed. Then you would review real-time analytical reports. An electronic system can speed up the inspections and the follow-up, and generate analytical reports in real time.
With VEKTR®, correct installations of equipment can be verified, proper distribution of chemicals can be checked and regular maintenance of equipment can be documented quickly. Pictures can also be taken as proof of completion and observations can be stated in comment boxes. Electronic inspection results can be synchronized immediately, making it faster to access data. Since inspection data goes directly into a database in the cloud, this makes accessing data much easier and helps your data be much more organized. Comparing spreadsheets and paper audits to the electronic process, electronic inspections would help you speed up your service, be more organized and provide better service to your customers.
Along with inspection data gathering, a VEKTR® electronic system also provides quicker results on follow-up. When inspections are processed, failing items can automatically trigger e-mail notifications to those responsible for correcting the issues; therefore the issues can be solved sooner. The system also provides a way to track the progress of the follow-up. An electronic system can provide a higher level of service to your customers, so they have a higher confidence in your company for correcting failing issues sooner.
Another advantage of the VEKTR® electronic system is that the data are readily accessible to produce real-time analytic reports. To determine service levels or track installations and completion of issues, reports can be pulled out of real-time data, so you can determine where improvements to service for your customers are needed.
Electronic inspections systems help give you faster inspection results, quicker corrections on failing issues and more timely results with analytical reports. This allows you to service your customers faster with better results.