Business Consultants Automated Audits for Compliance and Quality Control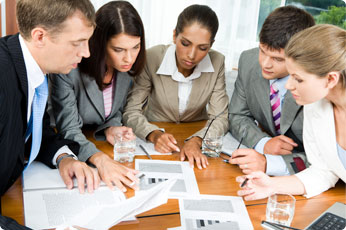 VEKTR® is a great option for Consultants to refer to their customers and know that their customers and prospects will be taken care of. Consultants can refer their customers and prospects to VEKTR® as an Inspection Tool, a Work Order System or a Report System.
VEKTR® can be implemented as an inspection tool for QA, Compliance, Safety, QC, Auditing, Evaluating and many other uses. VEKTR® is not limited to any specific type of industry and is customizeable. We will teach your customer how to mold this tool to their business needs.
VEKTR® provides a Work Order (Action Item) tool where both your customer and end user can submit a work order if desired. This Work Order tool allows interactive responses, progress tracking and e-mail notifications.
VEKTR® includes a reporting tool for data in real time. Each VEKTR® site comes with a set of standard reports that are easy to run and filter to get desired results. Custom reports can also be created to take care of specific reporting needs.
The VEKTR® suite is a great tool for Consultants to refer to their clients for their inspection, work order and reporting needs.